About Us
The Natural Resource Enterprises (NRE) Program was established in the Department of Wildlife and Fisheries and Cooperative Extension Service at MSU to educate non-industrial private (NIP) landowners in the Southeast about sustainable natural resource enterprises and compatible habitat management practices. The Natural Resource Enterprises Program is focused on effectively delivering information to landowners and community leaders that will encourage informed decision-making regarding the management of land and enterprises.
Daryl Jones, Program Coordinator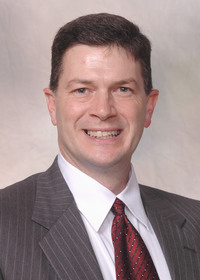 Daryl is the Coordinator of the Natural Resource Enterprises (NRE) Program and Wildlife Extension Professor at the Department of Wildlife, Fisheries, and Aquaculture at Mississippi State University. The NRE Program provides information to landowners on sustainable natural resource enterprises (fee hunting and angling, wildlife watching, agritourism, nature-based tourism) and habitat management on working lands through workshops, field days, and web-based training. Daryl received his doctorate degree in public policy and resource economics and a Master of Business Administration from Mississippi State University and an M.S. degree in oceanography from Old Dominion University in Virginia. His primary research interests include fee- based wildlife and fisheries enterprise development and revenue production on private, watershed conservation management, and wetlands management. He has published manuscripts and papers in diverse resource management journals and publications. Daryl has held administrative appointments with the US Environmental Protection Agency in Washington, D.C. and in Mississippi as the state's coastal zone manager and Director of Coastal Ecology with the Mississippi Department of Marine Resources. In his off-time, he enjoys training gun dogs, upland bird hunting, angling, cycling, and playing music.
---
Adam Rohnke, Extension Associate III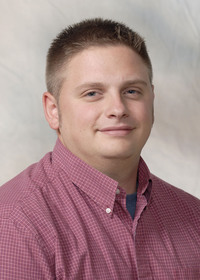 Adam is a native of Rochester, NY (Western New York State). He has a personal and professional interest in outdoor recreation including canoeing, hiking, bird watching, hunting, and natural history. Adam's scientific training is in wildlife ecology with an emphasis on ornithology (study of birds). His interests involve human interaction with natural resources and wildlife in the urbanized environment.
Adam's natural resource enterprise specialties include designing and managing nature trails, camping facilities, and outdoor events. Additionally, he has experience in natural resource educational program design and coordination of publications, trail exhibit and signage, live presentations, and video (i.e., video-podcasts).
Contact Us
If you have questions or need more information, you can reach us several ways:
Our Address is:
Natural Resource Enterprises
Dept. of Wildlife, Fisheries, and Aquaculture
Box 9690
Mississippi State, MS 39762
Our phone number is:
662-325-3174